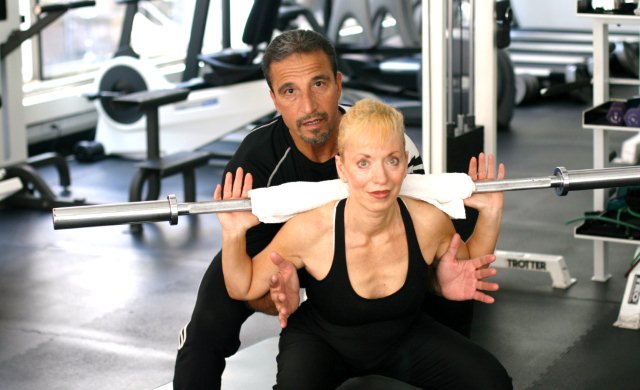 10-Week Fast Track Get in Shape Program in NYC Includes
1 Fitness Evaluation (includes orthopedic history, sub-max Vo2 cardio testing as indicated; strength, flexibility and postural assessment)
Exercise program personally designed according assessment results and goals
20 one-one personal training sessions (2 sessions per week)
Option to continue personal training depending upon availability. Exercise Only Programs available. Email Sparta10@hotmail.com
Dietary/Nutritional/Weight Loss available via telephonic/skype
Initial consultation includes medical/diet history, nutritional status, and goal setting.
Dietary review, and personal program designed for weight loss, optimal health and energy working with personal lifestyle and preferences of client.
Meal Plan, recipes, etc. as warranted by lifestyle of client.
2- 50-minute sessions goal setting, reviewing to personalize eating plan and habits at onset of program with additional 2 follow up sessions.
1 Eat Out Session, dining session at lunch or dinner at favorite regular restaurant to learn what to order (at client's request and expense). Menu review of other restaurants during sessions suggested.Available locally in and near 33483
2 weekly email support follow- ups.
Weight loss/dietary programs/ Health Coaching Medical Nutrition programs available telephonically.Email me at june@junefit.com to inquire further.
Introducing Canine & Feline Nutrition Consulting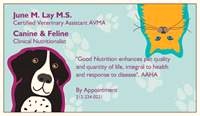 Certified Veterinary Medical Assistant & Nutritionist AVMA Approved
Canine & Feline Nutrition services include:
Choosing optimal foods for health
Learn how to read pet food labels
Nutrition to enhance disease management
Homemade recipes
Working with your Vet as needed
Animals have become my passion, so adding health & nutrition for our companion animals was a natural extension of my professional pursuits and education.